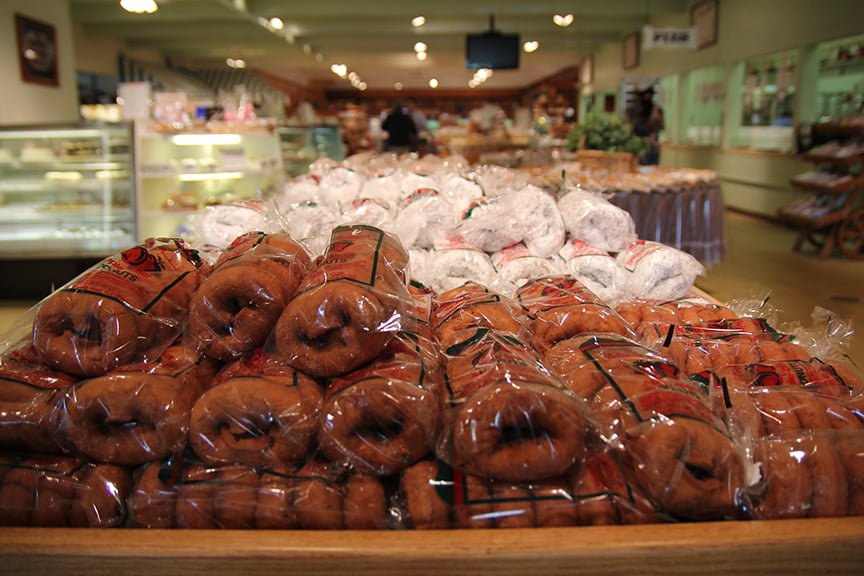 Enjoy the taste of tradition.
Delicious Orchards offers a wide range of baked goods that are all made on premise in our scratch bakery.
From the moment you enter the market you will be enticed by our bakery offerings. World famous Apple Cider Donuts are the first to tempt you so good luck trying to walk past these delicious round treats! Next your eyes will be drawn to our beautifully hand crafted decorated cakes, cream puffs and cannolis. You'll then sense the aroma of our fresh baked pies and notice our wide selection of breads, brownies, crumb cakes, cupcakes, cookies and seasonal items all lined up and waiting for you. And do not forget that we can also personalize a decorated cake for your next party, celebration or occasion. For more information on our decorated cake selections please see the link below.
All our baked goods are made daily and do not contain any preservatives. Delicious Orchards bakes the same way using many of the same recipes as when we started over 50 years ago! Come taste the difference of the D.O. Bakery.