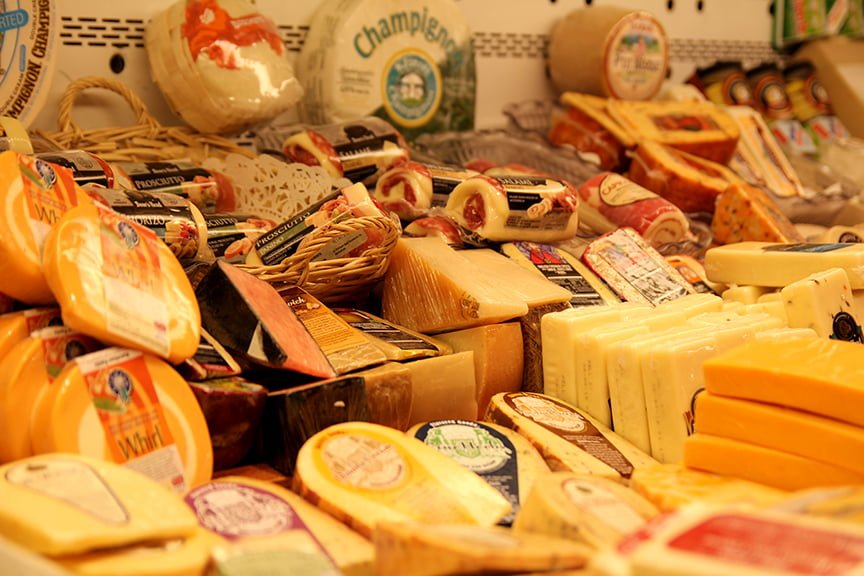 Explore the world, one flavor at a time.
Our cheese department has over 400 cheeses for you to enjoy, whether your taste leans toward standard favorites or you hunger for specialty and exotic cheeses. Choose from the very best, brought to you from artisans in countries such as France, Italy, Spain, England and Ireland.
Gruyere
Roquefort
Fontina
Mascarpone
Manchego
Stripey Jack
Swiss
Dubliner
Cheddar
Of course, these are just a few of our many in-store options. We can also get just about any cheese that you request. Ask about placing a special order — and don't forget to pick up some fruit and crackers to compliment your selection!