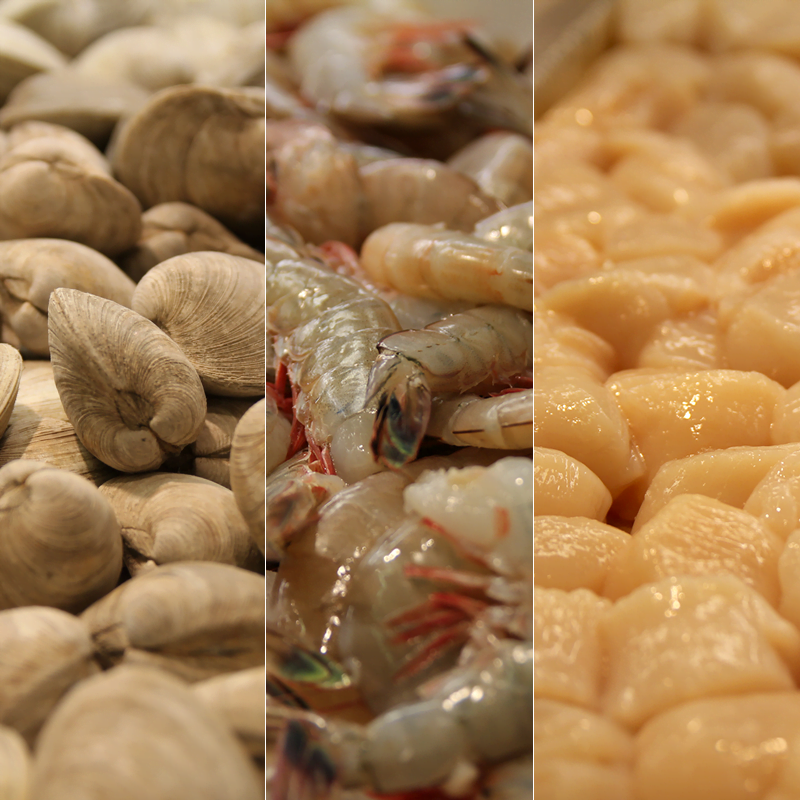 Daily Arrivals From the Sea
Located just 11 miles from the ocean, Delicious Orchards is perfectly poised to reel in New Jersey's best catches. In keeping with our mission to buy local, we receive deliveries every single day from area fishermen, who work the waters off our neighboring coastline—from Sandy Hook to Barnegat Light.
When we can't buy locally, we source the best seafood we can find from reputable vendors in the U.S. and around the world. No matter where it's from—Brielle or Brazil—Delicious Orchards seafood is the absolute highest quality you'll find anywhere.
Wild Caught and Wonderful
Supremely fresh and delicious, our seafood is wild caught whenever possible. You'll find salmon, tuna, scallops, clams, and an assortment of other mouth-watering selections in our seafood department. And be sure to pick up the accompanying sauces, marinades, condiments, and cedar planks.
Not in the mood to cook?
Then choose from among our chef's delicious, freshly prepared fish dishes, which you can heat and serve in minutes. How easy is that?
Special Orders
If you'd like something special that's not in our daily seafood selection—or you need a large quantity of steamers, shrimp, or other fish for a party or event—let us know and we'll be glad to order it for you. Because of our relationships with local fishmongers, we can get it to you quickly, generally within a day.
Visit our seafood department today, and you'll be hooked! To ask about our daily catch or to place a special order, call 732-462-1989.